What goes up must come down, and in 2019, gravity reasserted itself for the tech industry.
After years of relatively unchecked growth, the tech industry found itself on the receiving end of increased scrutiny from lawmakers and the public and attacks from its own employees.
"The whole year has been brutal for tech companies," said Peter Yared, chief executive officer and founder of data compliance firm InCountry. "The techlash we have seen in the rest of the world is just now catching up in the US – it's been a long time coming."
From new privacy legislation to internal strife, here are some of the major hurdles the tech industry has faced in the past year.
Elections intensify scrutiny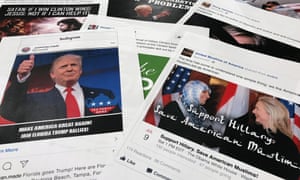 As the 2020 presidential race intensified, tech companies faced a growing backlash over the campaign-related content they allow on their platforms.
In October, Facebook quietly revised its policy banning false claims in advertising to exempt politicians, drawing fierce criticism from users, misinformation watchdogs, and politicians. Following the change in policy, presidential candidate Elizabeth Warren took out advertisements on Facebook purposely making false statements to draw attention to the policy.
Democratic lawmaker Alexandria Ocasio-Cortez grilled Facebook's chief executive, Mark Zuckerberg, over the policy change in a congressional hearing in October. "Do you see a potential problem here with a complete lack of factchecking on political advertisements?" Ocasio-Cortez asked, as Zuckerberg struggled to answer. "So, you won't take down lies or you will take down lies?"
Meanwhile, other tech companies took the opposite stance. TikTok, whose reported 500 million users makes it one of Facebook's largest rivals, made clear in a blogpost in October it would not be hosting any political advertisements.
And Facebook rival Twitter banned almost all political advertising in October. Google stated in November it would no longer allow political advertisers to target voters based on their political affiliations.
Investigations threaten big tech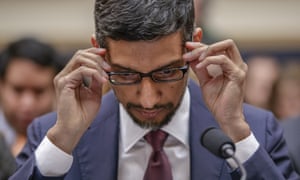 At one time, tech giant acquisitions were shrugged at. But the instant skepticism that met Google's acquisition of Fitbit represented a shift in how regulatory agencies are looking at big tech: investigations are coming.
Throughout the year, tech giants faced congressional hearings on issues such as privacy, antitrust and misinformation. The US Congress announced in June it would investigate tech firms over anti-competitive behavior. In July, Facebook, Google, and Amazon faced a grilling before the House subcommittee regarding antitrust. A week later, the US justice department announced…