Despite consumers' commitment to shopping local, most bacon sold in stores comes from overseas
September 18, 2021
Almost 50 per cent of Australians have purchased bacon in the past week, but according to new research, most don't know where it comes from despite growing consumer sentiment to shop local.
Key points:
A survey of 1,500 Australian grocery shoppers finds 70 per cent would not buy bacon if they knew it was made with imported pork
Imported pork is cheaper than Australian pork, due to decreased food safety and animal welfare standards overseas
One small goods manufacturer says it is a challenge to compete with produce made from imported pig meat
Australian Pork Limited CEO Margo Andrae said consumers were unaware that most bacon and other small goods were made from imported meat.
"So only 30 per cent of it is actually utilising Australian home-grown pork and supporting Aussie pork producers.
"Shoppers just assumed that it was Australian — 76 per cent of consumers surveyed — it's a staggering number and they just didn't realise."
Consumers want local produce
Ms Andrae said people were disappointed such a large percentage of ham and bacon was made using imported ingredients.
"We've seen a strong increase of people wanting to support home-grown [produce] and they thought they were buying local but actually they weren't," she said.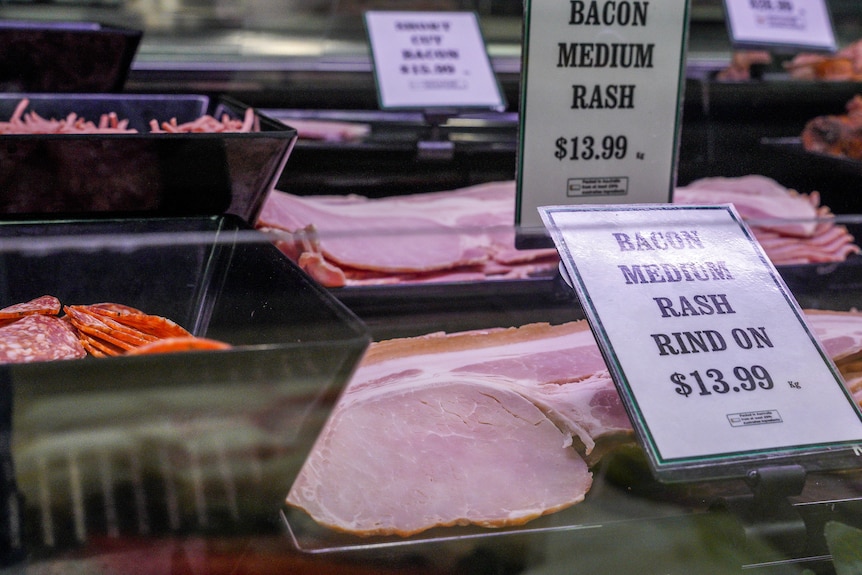 "85 per cent of people surveyed said if they'd realised they just needed to pay a little bit more to buy Australian then they would certainly do that."
Most of the pork imported into Australia is from the United States or Europe.
Mick Nunn, who owns Salt Kitchen Charcuterie in Ballarat, Victoria, said the quality of fresh Australian pork was superior to imported meat.
"We're really lucky to have farmers that can produce such a high-quality product," he said.
"I'd really love consumers to be really discerning, look at labels and figure out if it is genuinely a product made from Australian pork.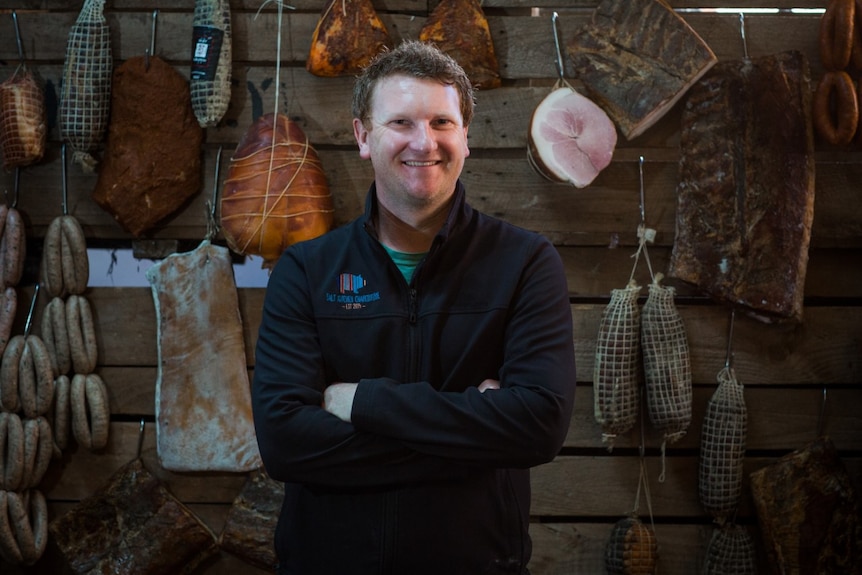 "But one positive that has come out of the pandemic is that people have really gravitated towards a locally made product. Our consumers are more engaged."
Mr Nunn says the pigs he is supplied with have been cared for well by farmers, under high-welfare conditions.
Better labels needed
In total, about 3.35 million kilograms of pork, worth  approximately $13.8 million, is imported every week, according to Ms Andrae.
She said Australian Pork Limited was lobbying for clearer labelling to help customers differentiate between local and imported products.
(Excerpt) To read the full article , click
here