Review: Synology MR2200ac is one of the best consumer mesh Wi-Fi routers we've seen
May 23, 2020
Mesh routing systems continue to gain traction, and though it lacks Wi-Fi 6, the Synology MR2200ac is a great mesh system when combined with the Synology RT2600ac for both the novice or the advanced user.
Synology's mesh system comprises of remote MR2200ac nodes connected with the primary RT2600ac to blanket your whole home in strong, reliable Wi-Fi. Aside from being a great router, it is also using Synology's SRM operating system which provides a desktop computer-like interface for configuring and managing the router.
This setup route is much more approachable than sometimes clunky apps with sloppy ports from Android versions that accompany other routers.
What is Mesh Routing
Mesh networks have become so popular for a reason. If you have a larger, oddly-shaped, or brick-constructed home you may notice issues with Wi-Fi in different spots in your home ranging from slow performance to no network coverage at all.
In the past, if you had a weak Wi-Fi signal, you could try Wireless Distribution Sharing (WDS), where the main router would pair with a secondary router to extend the same SSID network name. This was often a complex set up unless you were using Apple's Airport routers, which are now long, long gone.
Another solution is the use of network extenders, which joins your network and rebroadcasts it. This can end up with a second network like "Smiths_2.4_EXT" as the second network name, and you'd be responsible for not only switching to that network in most cases, but it would split your bandwidth and slow down your internet.
Mesh networking overcomes these weaknesses by having an easier setup process and enough radios to use them for clients and backhaul, all while adopting the faster Wi-Fi standards that have developed since the days of those earlier methods. Typically, there is no slowdown connecting between nodes and you don't have to jump networks manually. It just works.
What the Synology MR2200ac is
On its own, the Synology MR2200ac is very similar to the RT2600ac. It runs the same OS and interface. It has three radios inside, a 2.4GHz, and two 5GHz. Unlike the RT2600ac though, it has only one Gigabit LAN port instead of four.
Rear of the MR2200ac including USB-A port and two Gigabit Ethernet ports
The MR2200ac is powered by a Qualcomm quad-core CPU, making it suitable for all the same media downloading and serving, VPN, and router options as the RT2600ac. Just as we said before when we reviewed RT2600ac, this is really powerful.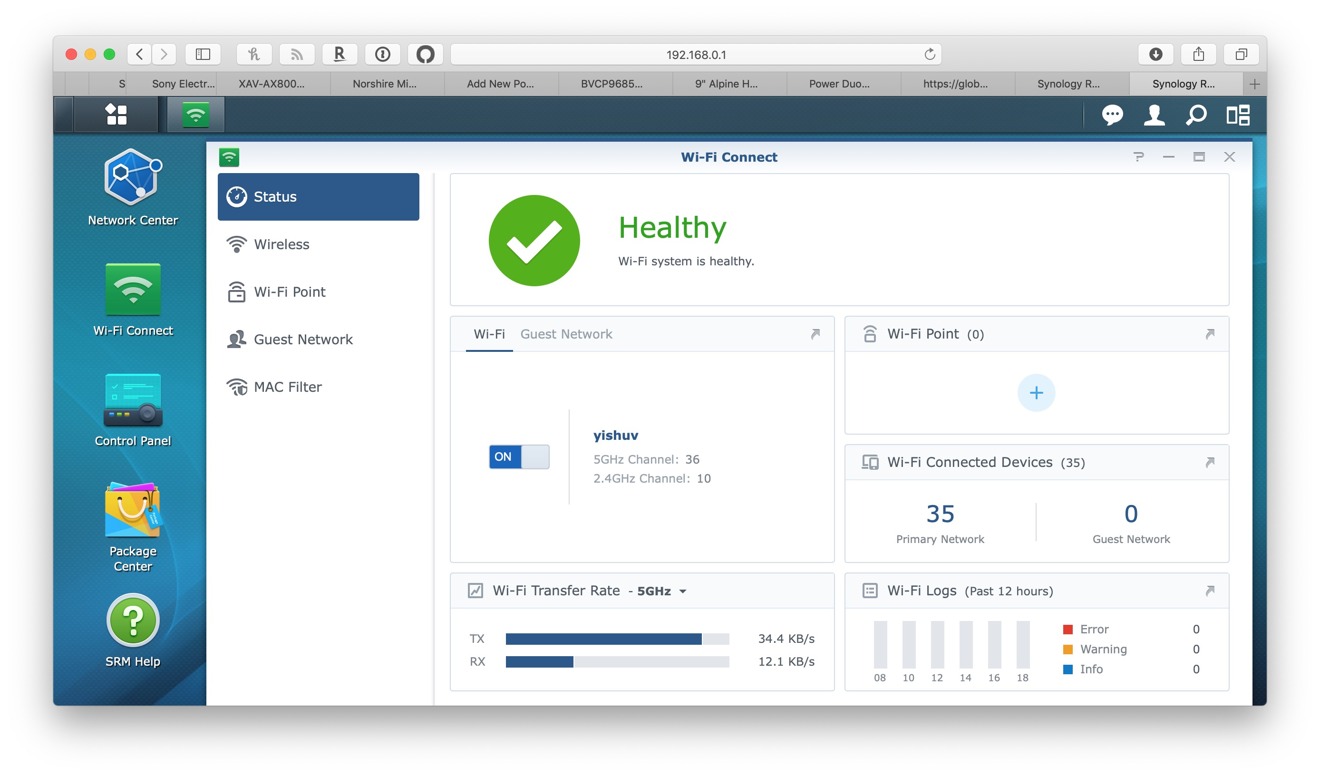 The standard view of Synology's Wi-Fi Connect before adding mesh points
You don't have to use the MR2200ac as a mesh router, as it can be used standalone as your primary router. Where the Synology MR2200ac shines is when it's added as a mesh node, either with another MR2200ac or the reliable RT2600ac.
We chose to use the RT2600ac as our primary router with two MR2200ac routers to act as mesh nodes.
How to add a mesh node
Adding the M2200AC to an existing Synology router as a mesh point isn't difficult. Open…
(Excerpt) To read the full article , click
here