Gavin And Stacey Christmas Special: Cast thought Corden's call was a scam | Ents & Arts News
December 3, 2019
The moment James Corden and Ruth Jones got the green light for the Gavin And Stacey Christmas Special, they couldn't wait to call the cast – but getting in touch proved difficult.
With the creators of the hit Welsh comedy now living on different continents, mapping out the new episode had already proved geographically challenging, relying on rushed transatlantic trips topped up with Facetime sessions.
Despite the show being away from our screens for 10 years, the pair had continued to text each other back and forth with ideas for characters, including one occasion where Jones wrote out alternative lyrics to Adele's hit Hello in the style of Nessa, kicking off with the word, "Alrigh?'"
However, it was only once the script for the special was written and the BBC were fully on board that Corden and Jones could finally approach the cast with the news.
But there was a problem.
Rob Wilfort, who plays Jason, and Melanie Walters, who plays Gwen, both admit they ignored the initial calls from America, assuming they were a wind up.
Wilfort explains: "I got this call from Los Angeles, it was James [Corden] but I thought it was a scam, like the Nigerian prince trick or something."
Walters agrees: "James text me. And the way he phrased the text was: "It's James Corden here Mel, you may remember me". I just thought I was being trolled. I just completely ignored it.
"Then he rang and it was a weird number, and so I completely ignored it again. It was around the fourth time, he actually left a voicemail, and I finally realised it was him."
Joanna Page, who plays Stacey, also totally failed to respond Ruth's messages, despite her calls coming from the UK.
"Ruth just got in touch with me on every form of social media, email, message, everything. And I'm not very good at getting back in touch with people, I'm absolutely terrible. So I didn't respond for a bit because I was busy with the kids."
The entire cast good-humouredly agree, "Joanna will never get back to you".
When she finally did respond to all the calls, voicemails, texts, and emails, she was "hysterical" with happiness.
So, finally getting the team back together for the shoot – including the majority of the original crew – was no mean feat.
It was in the interim, between saying yes to the role and starting the project, that nerves kicked in for some of the cast.
Page says she read through the script in a car park just before a read-through for another show.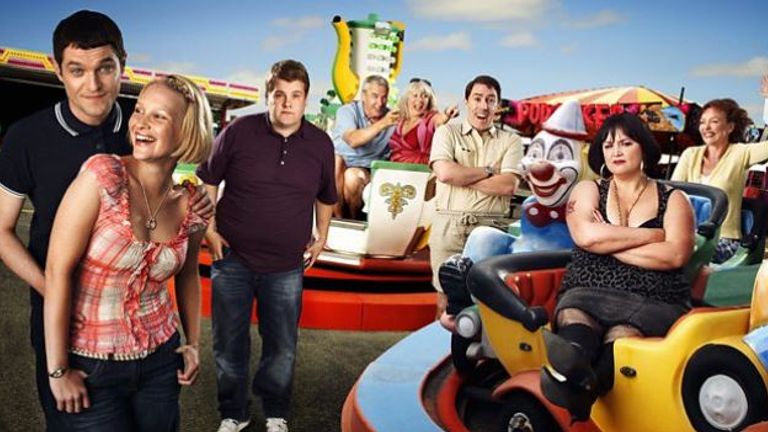 "After the excitement came the nerves… I was so excited, then I thought am I going to be able to do it? Can I even act anymore?"
Alison Steadman says she was so nervous about filming, she watched clips of herself playing Pam on YouTube to "make sure she got her right".
The cast's…
(Excerpt) To read the full article , click
here