The acquisition of Thomas Cook's high street stores by Hays Travel this week brought some hope for 2,500 former employees of the travel agency. But three weeks on from the company's collapse, thousands of other former staff – Thomas Cook had a 9,000-strong UK workforce – remain unemployed. We spoke to a few of them about how they've been affected.
Steve Cook, 43, revenue management analyst at Thomas Cook HQ in Peterborough
Cook was not expecting to lose his job. Days before the travel company went bust, he jetted off on holiday himself. "There was no warning at all before I left work. I asked my manager if he wanted my mobile number before I left just in case and he just smiled and said 'no, we'll be fine,'" said Cook, who didn't travel with the agency because it did not offer flights to his destination in Italy.
Although he has busied himself scheduling job interviews via LinkedIn and applying for redundancy pay through the government's insolvency service over the past three weeks, reality has been starting to set in. "I've felt a bit flat these past few days. I do like to keep busy and I think it has hit home this week," he said. "It was the best job I've ever had. What made it brilliant was the people."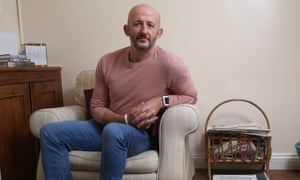 Because the entire business was liquidated, there has been no help from the company itself. But the team spirit of Cook's former colleagues seems to be unyielding. "A lot of us have rallied around and supported each other," he said.
"We're trying to help each other out where we can, like texting each other regularly. Some colleagues from the head office have been arranging coffee mornings. Local businesses have also been really helpful, providing free coffee, tea, wifi and desk space to work."
Through a Thomas Cook "legacy" group set up on Facebook, joined by more than 3,000 users, Cook has found job adverts and taken up an offer of a complimentary new CV headshot from an ex-employee who left the firm years ago to become a professional photographer.
Still, while Cook is grateful for all the support, he is increasingly aware that kindness alone won't pay the bills. "I would like a job sooner rather than later," he said.
Victoria Cooper, 40, cabin crew member based in Manchester
"I don't have a clue what I'm going to do now," said Cooper, who had worked out of Thomas Cook's key hub at Manchester airport for 19 years. Six years ago she became a mother and she was diagnosed with multiple sclerosis shortly after. Being able to switch from full- to part-time allowed her to continue her career.
"It worked well for me," said Cooper, lamenting the lack of flexible flight attendant jobs available. "To start flying again I'd have to go full-time and probably be willing to commute to London. I'm not in a position to do that."
The Saturday before the travel agent collapsed she…