Consumer Trust – the glue between business win customers – Brand-info – Vietnam News | Politics, Business, Economy, Society, Life, Sports
December 14, 2018

Customer trust affects every aspect of business. If a business gains trust from its partners, it can save time and money in maintaining relationships. If business gains trust from customers, it will create a firm positioning in customer's mind as well as good credibility and brand equity.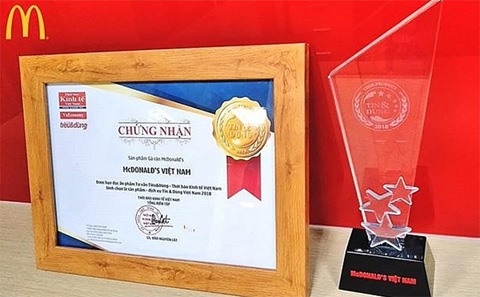 McDonald's received one million orders of crispy fried chicken in only four months of launching

In recent years, there have been repeated scandals and crises related to the irresponsible behaviors of businesses toward customers, with typical examples involving the consumption of products of unknown origin and misleading product advertisement, or poor product safety and quality. Such incidents have raised a lot of questions about business ethics as well as how to build and maintain consumer trust.

A poll conducted by global firm Golin/Harris found that 39 per cent of respondents said they would come back to shop or continue using services of a company for their trust or reliability. About 53 per cent said they would stop using the services when they felt uncertain or in doubt with the company reputation.

The consumer goods market is increasingly competitive, and quality is regarded as the core element. Enterprises also need to differentiate themselves and promote their brand value.

"Localization' to win customer

While the majority of customers from the age of 14-29 choose convenience, speed, modern service and stylish food place with new Western dishes, customers aged 30 and over are more concerned about the quality, origin and food safety.

It is without doubt that Viet Nam is a young market that present many opportunities for development, but there are also many challenges because there is a variety of local dishes, sold widely at very reasonable prices.

Therefore, many food brands have entered Vietnam market with a "localised menu" to be relevant to the Vietnamese people's tastes, at the same time still keeping their "international brand identity" as well as their core values.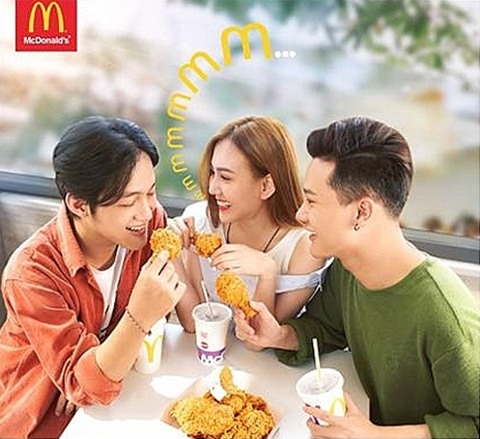 McDonald's expects to create a breakthrough with its crispy fried chicken

The strategy of McDonald's Vietnam.

In July, McDonald's launched the Crispy Fried Chicken with its unique US formula, aiming to uplift the quality of fried chicken. By adding a dish that is familiar to the taste of the vast majority of the population, especially the younger generation, McDonald's expects to trigger a new demand wave in the fast-food sector.

Famous for its high and strict standards, McDonald's chicken was prepared in a closed process from farm to slaughter, the fried chicken follow the food safety standards and quality assurance requirements of McDonald's global such as HACCP, GMP, SQMS. After four months of preparation, McDonald's has served millions of pieces of fried chicken, helping the restaurant chain achieve impressive growth.

Thanks to the unique formula of the breading…
(Excerpt) To read the full article , click
here